If you are about to install windows in your home or apartment, you are faced with a choice between single hung vs double hung windows. They look just about the same, but their structure is very different. This article will help you decide between single hung and double hung windows.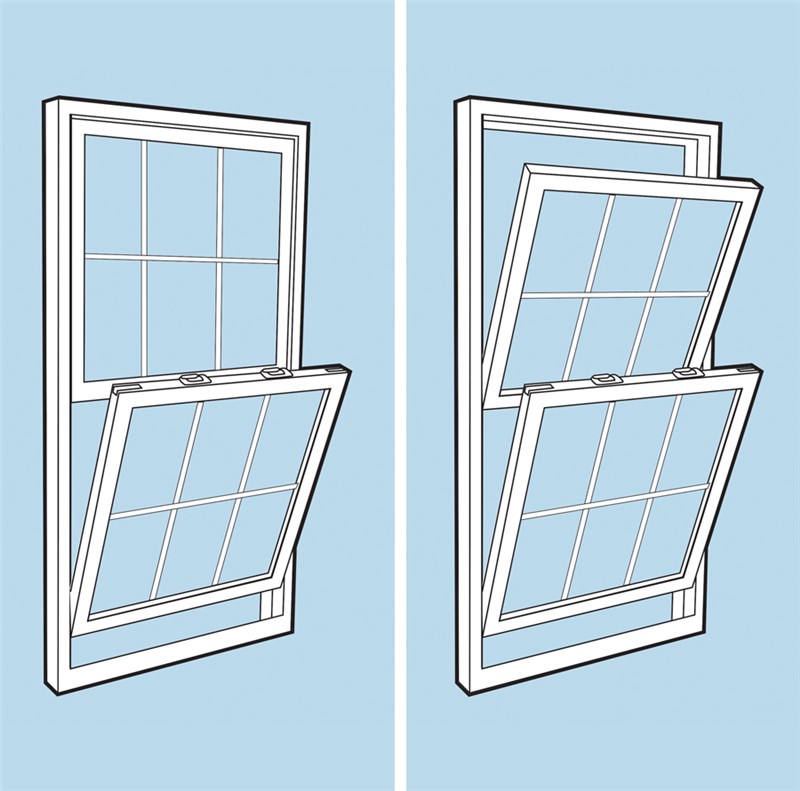 Single Hung vs Double Hung Windows
Take a look below at the 7 most important differences between single hung and double hung windows.
The cost
This is one big difference, which can become quite important to someone, who is trying to save money. It is especially obvious when you need to install more than one window. The cost difference between single and double hung windows can reach 25%. Same goes for installation and repair cost. Since the single hung window structure is rather simple, the repair expenses are much less compared to the double hung window. Installation of single hung windows can be done without any help, while double hung window installation will need professional attention.
Cleaning
Single hung windows are much harder to clean than double hung ones. Since only one panel can be opened, the second one is very hard to reach, especially if the window is high off the ground and you can't clean it from the outside. Some people end up hiring a professional window cleaner, which can be rather costly. A double hung window can be easily cleaned, since there is access to both sashes. There is a possibility to purchase a single hung window with the option to open the fixed top sash for cleaning. However, the cost of such window will be higher.
Safety
If the window is placed close to the floor and you can open only one sash, it becomes a safety issue for children and pets. You will need to closely look after them in order to avoid them getting out of such window, when it is open. The double hung window eliminates the problem, since you can open just the top part when children and pets are in the room.
Ventilation
This is one of the most important differences between the two windows. Obviously, a double hung window provides more air flow than a single hung window. Accordingly, if the room is large, a single hung window will fail to do a proper ventilation job, while a double hung one will provide enough air circulation. This is especially important in rooms that require more ventilations, such as bathrooms.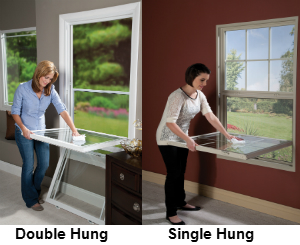 Energy saving
Double hung windows often become the reason for heat escaping the house. Single hung windows are considered to be more energy efficient due to the unmovable top sash. The less openings there are for heat to go out, the more energy is saved.
Security
Double hung windows are considered to be more secure than single hung ones. Double hung windows have two locks. Their frames and sashes are usually more durable since they have to deal with additional weight of the construction. Accordingly, a double hung window is much harder to break, which prevents breaching.
Popularity
Single hung windows are much more popular than their double hung counterparts. The reason is mostly the cost. Since single hung windows are significantly cheaper, many people choose them over double hung windows. This causes increased single hung window production, which in turn results in many more choices for those people, who want to purchase single-hung windows for their homes.
Overall, the single hung windows can be considered a better choice for people who want to save money, while double hung windows will be a great solution for those who value their comfort. Many people opt for installing both.